Regular gutter and downspout cleaning are essential for your home maintenance. The weather can greatly affect the condition and, therefore, the functioning of your gutters. They protect your home from the weather conditions like rain, snow, ice, leaves, sticks, and other debris. Clogged gutters and downspouts can lead to basement leaks/flooding and extensive wood repairs around your home.
Problems caused by neglected gutters:
clogged gutters
blockages in the downspouts
damaged fascia boards
damaged roof
cracks in the foundation of the house
dirty walls, windows, and doors
risk of slips and falls
Summer Storms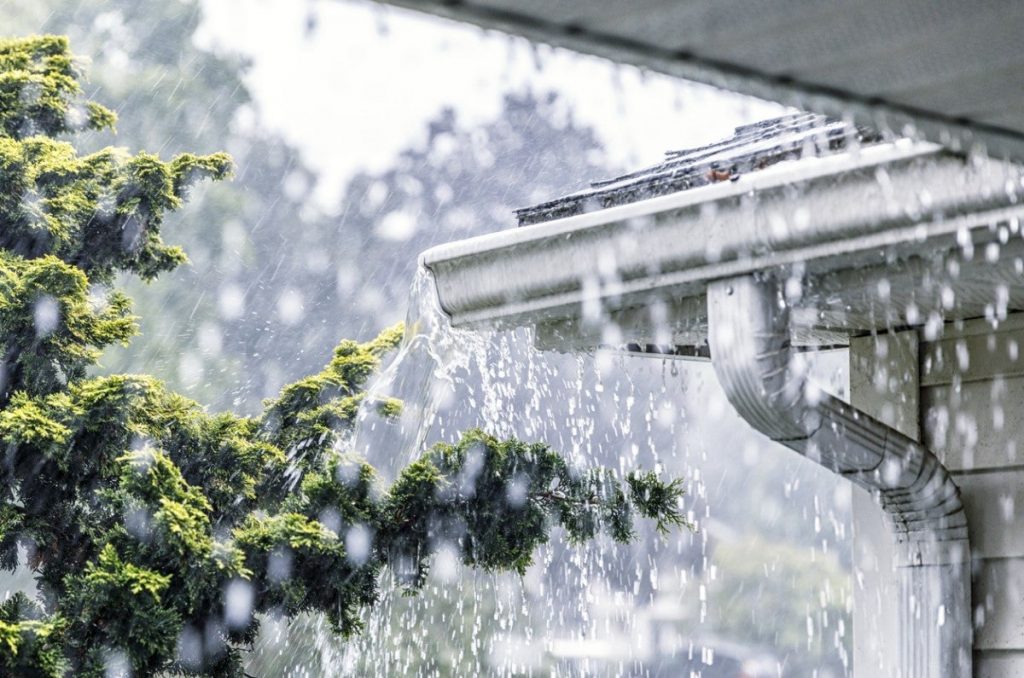 Your gutters are constantly being exposed to and affected by the weather. Keeping an eye on your gutters during summer is essential because extreme periods of heat have a way of making things shift around. Those frequent afternoon thunderstorms also come with high winds and can shake things loose from nearby trees so that debris will collect in your gutters throughout summer. Getting professional gutter and downspout cleaning will ensure that there's never too much weight tugging at your gutters. 
Clogged gutters and downspouts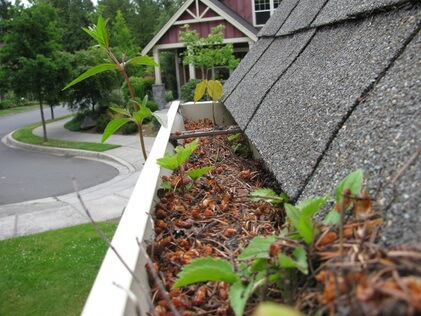 To maintain your gutters clear and free flowing, we
recommend cleaning them twice a year in spring and fall. The
drainage system of a multi-story building taller than
nearby trees should be cleaned at least once a year. Getting
your gutters ready for the winter season after all leaves have
fallen is a necessary project because it prevents them from
freezing and clogging your downspouts.
Protect The Roof With Gutter And Downspout Cleaning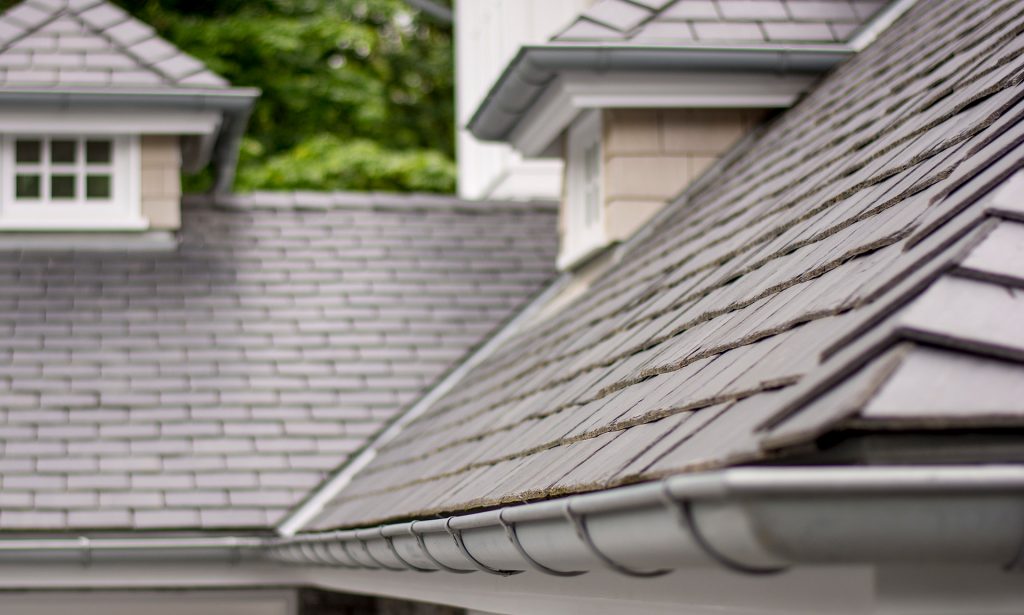 Usually, rooftops are built with a slant leading to the gutters. If the gutters are clogged, the water will likely pool around the roof's edges, loosening the shingles' hold. With time, the shingles may fall off and even create holes in the roof where the water leaks. If there is a significant weather event, like a terrible heat storm with lots of wind and flooding, call My Window Washing, and our Chicagoland gutter cleaning specialists will come to take a look and make sure your gutters are undamaged and unclogged. 
Prepare The Gutters For Fall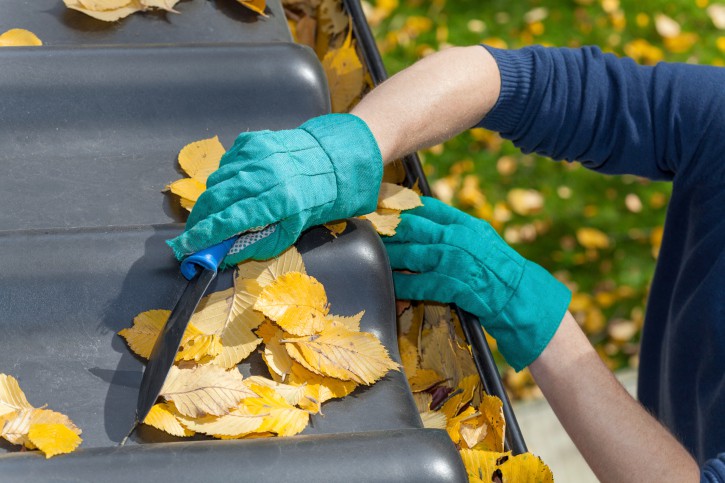 Late summer is the best time to get your gutters ready for the heavy amount of leaves and other debris that will clog them up during the fall season. As the trees start to shed their leaves, keeping them out of gutters becomes impossible.
Conclusion
The natural occurrence of seasons gives a lot of reasons to keep your gutters clear. Following the routine step-by-step will help you care best for your home. We suggest you contact us whenever you require professional gutter maintenance.
It may be difficult and time-consuming to get the proper answers, so we're sure this blog will give you the information you want. We aim to bring the best advice to ensure we have the answers to your questions.