Commercial Window Cleaning Pros
Professional Window Cleaning for Your Business
If you're a business owner or property manager in the Chicago area, then you already know how important it is to keep your workplace looking its best. That's where My Window Washing comes in. Our team of trained professionals specializes in commercial window cleaning services, using the latest tools and techniques to ensure your windows are crystal-clear and streak-free. Whether you need high-up windows cleaned by hand using ladders or prefer the efficiency of water-fed poles, we've got you covered. With years of experience serving companies throughout Chicago and the surrounding suburbs, we've built a reputation for quality and reliability that you can count on. Don't let dirty windows detract from your business's curb appeal—contact My Window Washing today to see how we can help.
---
For more window cleaning videos, visit our video channel on YouTube.
A commercial window cleaning company can benefit various industries, including:
Retail businesses: Having clean windows can help capture the attention of potential customers and create a positive first impression.
Hospitality and tourism: Clean windows can elevate the overall appearance of hotels, resorts, and restaurants, making them more attractive to customers.
Healthcare facilities: Clean windows can help prevent the spread of illness and present a safer, healthier environment for patients and staff.
Office buildings: Clean windows can improve employee morale by enhancing the view and natural lighting of the workspace.
Educational institutions: Clean windows can provide a better learning environment for students by allowing more natural light to enter the classroom.
Contact Form
Your opinion matters
Please fill out contact form to send us your thoughts, suggestions, critique or to schedule a window cleaning appointment.
---
Our Guarantee
We are confident you will be pleased with the work of our professional commercial window cleaning company. However, if you are not completely satisfied, call us within seven days of the service date, and we will either rectify the issue or refund your money.
Whether you need professional window cleaning in Chicago for residential buildings or commercial property, you can count on My Window Washing for streak-free service. When you hire us to clean commercial windows until they shine, the following is guaranteed:
Fully insured and licensed
Professional and polite washers
Fair and upfront pricing
No mess inside or out
No job too big or too small
All equipment supplied
---
Top Rated Commercial Window Washers in Chicago Area
1 / 5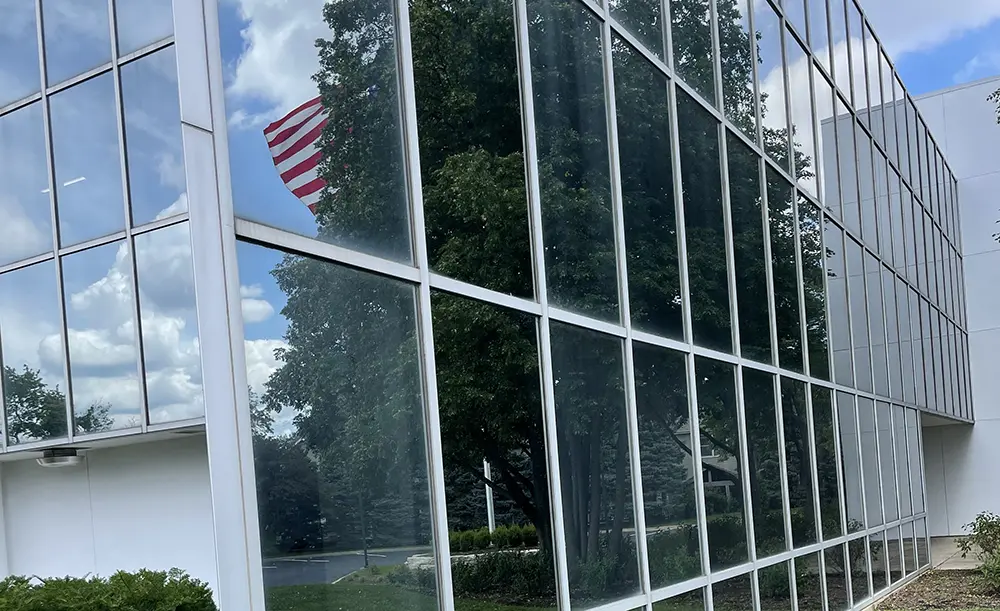 Clean Windows vs. Dirty Windows
2 / 5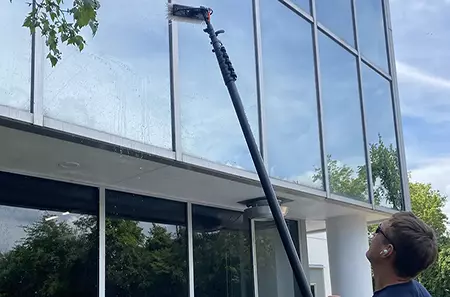 Window Cleaning with Water Fed Pole
3 / 5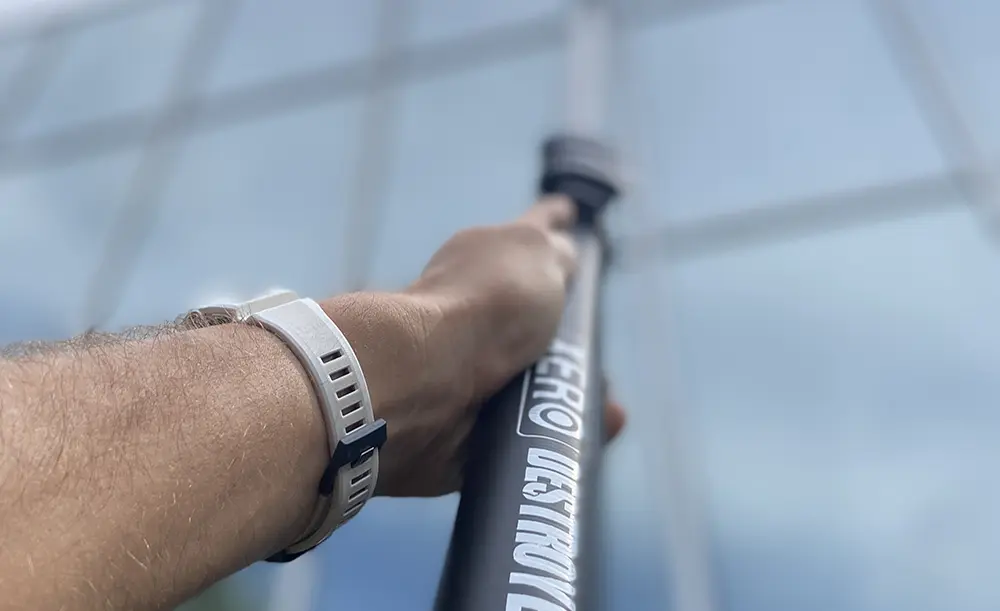 Water Fed Window Cleaning Systems
4 / 5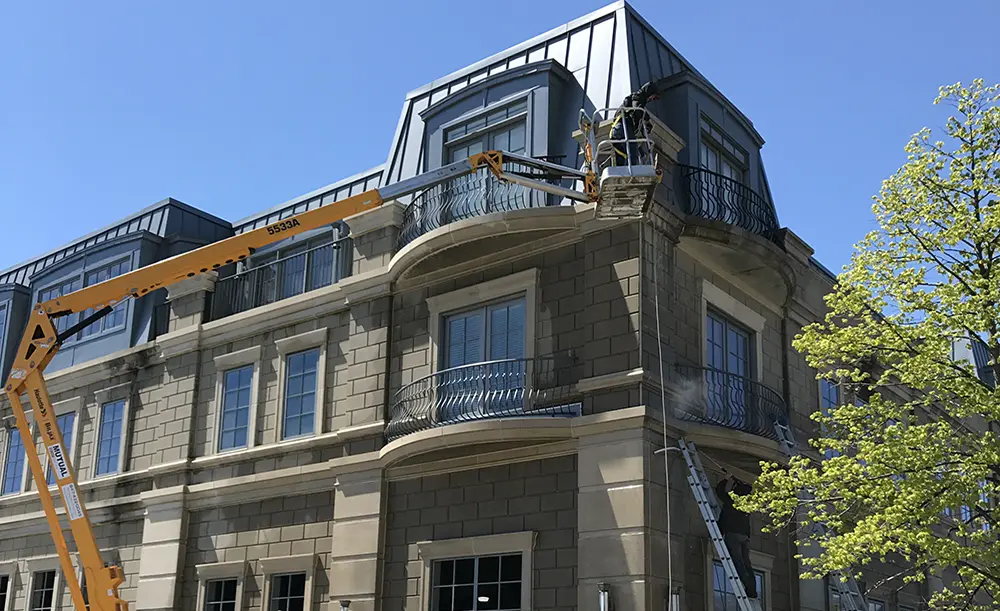 Boom Lift Sometimes Needed To Reach High-up Windows
5 / 5
My Window Washing Truck
Clean Commercial Windows Guaranteed!
If you are interested in enhancing the overall aesthetic appeal of your commercial building, we urge you to call us today to schedule a FREE window cleaning quote. Our team of experts will thoroughly inspect your property and provide a detailed estimate of our services based on your unique requirements.
At My Window Washing, we pride ourselves on delivering exceptional customer service and ensuring a hassle-free experience for our clients. Our team is fully licensed and insured, and we adhere to the highest safety standards to ensure your and your employees' safety. By choosing us as your commercial window washing partner, you can rest assured that you will receive top-notch services that exceed your expectations.
So, what are you waiting for? Contact us today to schedule your free window cleaning quote, and let us help you transform the appearance of your commercial building to new heights!
---
Frequently Asked Questions
While there are numerous cleaning products available in the market, our professional window cleaning services often opt for eco-friendly and non-toxic solutions that are gentler on the environment and the operator. These solutions are not only effective in removing dirt and grime without leaving any residue, but they also leave a streak-free finish that is sure to impress.
If you want your windows to look their best, it's suggested to have them washed at least twice a year.
Keeping your property clean and well-maintained is essential to its longevity and the satisfaction of those who occupy it. That's why we offer a variety of additional services to complement our regular cleaning offerings such as power washing and gutter cleaning.
Commercial window washing services can vary in cost depending on the size of your building, the number of windows to be cleaned, and the level of difficulty posed by the windows themselves. However, we offer competitive pricing and affordable packages to fit nearly any budget.