Ice Dam Removal
Voted #1 For Ice Dam Removal in Chicago
Ice dams are a common problem during the winter months, and they can cause serious damage to your home if left untreated. Fortunately, My Window Washing company is here to help with effective ice dam removal and de-icing services.
With our many years of experience in the ice removal industry, we have developed expertise in safely removing these icy buildups from roofs and preventing further damage to your home. Our team is highly trained in ice dam removal techniques, using specialized equipment to remove ice quickly and safely.
Whether you are dealing with a small ice build-up or a large ice dam that threatens the structural integrity of your roof, we have the tools and skills necessary to get the job done right. So if you're facing an ice dam this winter, don't hesitate to give us a call and let us help you restore your home to its former glory!
---
Why are Ice Dams Bad?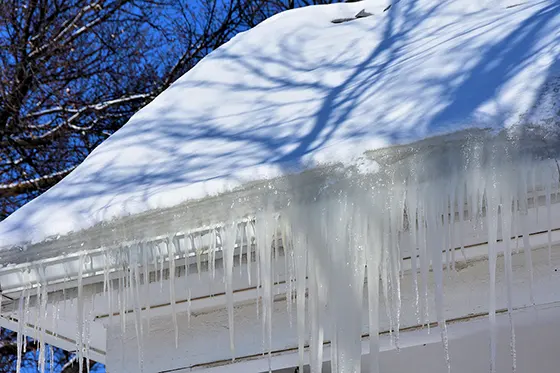 Ice dams on the roof can be incredibly damaging to your home, and it is important to understand why. An ice dam is a ridge of ice that forms at the roof's edge, usually when the snow melts due to warm temperatures and poor insulation. As the melted water runs down the roof, it reaches colder temperatures as it moves towards the edge, where it then freezes. Over time, this builds into a thick layer of ice along the roof's edge. This can cause significant damage as the dam holds back water and traps moisture inside and underneath your shingles. As this trapped moisture melts and refreezes, it can slowly seep into your attic or walls, causing serious issues such as rot or mold growth. Ice dams can also cause other problems like damage to gutters from extreme pressure from ice buildup or even ripped-off shingles from heavy chunks of ice sliding down from above. It's important to take preventative measures against ice dams on the roof, such as by increasing attic floor insulation, properly sealing air leaks around chimneys and vents, and having a good ventilation system in place that allows for proper airflow throughout your roof during cold months to keep snow from melting prematurely. These steps can help ensure your roof stays in top condition and protect you from costly repairs due to ice dams.
---
Ice Dam Removal in Chicago
Assessment and Free Estimate: Our technicians will evaluate the scope of work required to safely remove the ice dam and will provide you with a free estimate.
Prepare Your Home: Once you approve the estimate, we will prepare your home for deicing. Our team will clear the area, cover your plants as needed, and set-up our ice-melting equipment.
Ice dam removal: After everything is ready, we will remove ice accumulation from your roof. We use an industrial hot water steam machine to melt the ice and snow.
Inspection and Advice: Lastly, we will inspect your roof and gutters for any damage caused by an ice dam and suggest how to prevent ice buildup on the roof in the future.
#1 in Chicago and Suburbs
---
Did you know? You can book your ice dam removal straight from this webpage. Just click BOOK ONLINE button and choose a date for your FREE ice dam removal quote.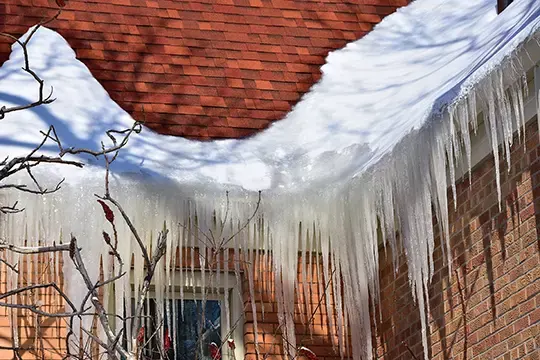 Contact Form
Your opinion maters
Please fill out contact form to send us your thoughts, suggestions, critique or to schedule an appointment or an estimate.
---
LOCAL ICE DAM REMOVAL SERVICES YOU CAN COUNT ON
My Window Washing has been providing professional ice dam removal services for more than 20 years, and we don't plan on stopping anytime soon. Whether you want to deice your roof or clear those dangerous ice dams, our pros are fully equipped to fulfill your home's unique needs. We service all Chicago communities and suburbs.
Chicago
Cook County
Lake County
DuPage County
Will County
McHenry County
Contact us today to schedule a FREE estimate.