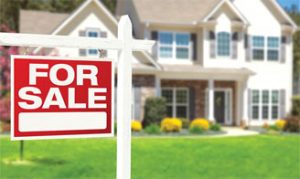 When it comes to selling your home, making an excellent first impression is key to attracting buyers. This begins with the exterior. Many home buyers decide whether or not to see a home based on how it looks on the outside. There are numerous things savvy home owners can do to add curb appeal. Following are just three tasks that will instantly increase improve your home's  exterior appearance.
If you are trying to sell your home, clean windows is a must. Prospective buyers want to see a clean house, inside and out. Also, having clean windows during showings creates brighter, more inviting rooms. Money Magazine estimates that having routine professional window cleanings can provide as much as 769% return on investment because of the visual value that it adds to your home when it's time to sell.
Clean Out Gutters (and repair/replace as needed)
Having clean gutters and downspouts makes your home more inviting. It also shows prospective buyers that you've taken extra-good care of the property. Savvy home buyers know that when gutters and downspouts are properly cleaned and maintained, the home they are considering is generally in a better maintained condition. It is also one less thing a new home owner has to deal with when they first move into their home. Conversely, poorly maintained or damaged gutter systems may suggest possible future, costly problems.
Power washing is considered to be one of the most affordable way to increase your home's value. According to the National Association of Realtors, a pressure washed home can add $10,000-$15,000 to the sale price. Pressure washing your home removes stains and mildew that can make a home look unattractive, stalling a prospective home buyer from putting in an offer.
Serving Chicagoland and surrounding suburbs, My Window Washing offers professional and affordable window washing, gutter cleaning and power is washing services. Call 1.800.941.2790 for more information or to schedule an appointment.