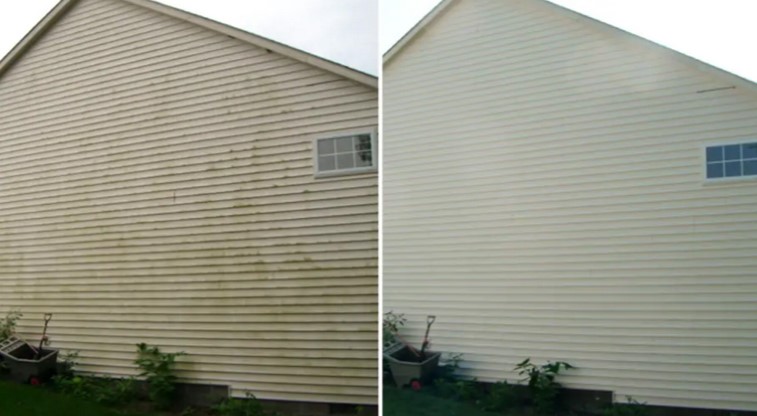 Why power wash your home's surfaces? Overtime your home's siding, sidewalks, deck and other surfaces accumulates dirt, mildew, mold and stains. This not only impacts your abode's appearance; it can also impact indoor air quality. Power washing can remove allergen in and around your home Moreover, left unaddressed exterior grime buildup can lead to significant stains and damage. Finally, power washing is the best way to prepare surfaces for paint, stain, sealing or refinishing.
Power washing is the most effective way to clean your home's surfaces, including siding, decks, patios and sidewalks. Most who try power washing soon discover it's far more challenging than it might appear. Power washing requires the proper equipment, cleaning solution and techniques. Without the right approach, it is easy to unwittingly cause expensive and unsightly damages. Consequently, inexperienced power washers may want to consider hiring professionals. For those who seek to tackle power washing tasks, here are some tips.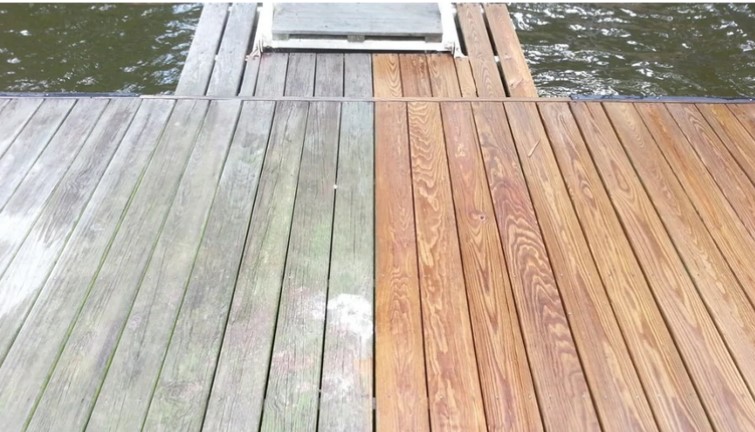 Learn About Power Washing
Professional power washers already know how to properly clean a home's exterior surface. Those who seek to do it themselves will face a time-consuming learning curve. Usually different surfaces require different techniques and perhaps different cleaning solution. It is important to take time to learn and practice the correct technique before you start blasting your home and any other exterior surfaces. Begin by seeking information from reputable sources online or via a library.
Practice the Right Technique
Power washing might look easy, but it requires practice, time and skill to do it right. If you use the wrong pressure at the wrong distance you may end up removing more than dirt. This risk is particularly high when it comes to wooden surfaces such as decks, patios and outdoor wood furniture. It's also crucial to use the right nozzle at the right pressure with the correct technique at the appropriate distance.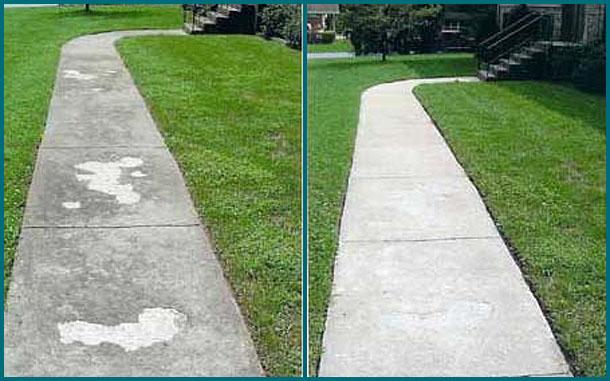 Be Safe
Power washing can be dangerous to users and the surrounding area. Make sure to take proper precautions which includes using eye and hearing protection, since the machines are loud, and water/dirt will be spraying all over the place. Any beginners should securely hold the power washer in both hands in order to maintain maximum control. Never, ever point or spray anyone or anything other than the surface to be cleaned. Finally, take time to cover, remove or protect in delicate items such as potted plants.
Use Feather Strokes
Properly power washing your home's exterior surfaces requires using the right technique, which usually involves using feather strokes. Feather strokes involves overlapping areas with strokes beginning and ending at the right place. This helps to avoid visible lines. Also, when it comes to power washing a wooden deck or other wooden surfaces, work apply make the feather strokes with the grain and with the length of your deck's wooden boards.
Use the Right Cleaning Solution
Power washing with just water will be less effective and lead to the mere spreading around of surface dirt, mildew and mold. It is important to use a good power washing cleaning solution. However, applying the wrong type can also be ineffective at best and may even cause damage, particularly to wood surface such as patios and decks. Therefore, make sure to use the right cleaner and carefully follow the directions.
Avoid Full Blast Pressure
This is not the time to put the pedal to the medal. The easiest way to cause damage is by power washing at full blast, particularly if you aren't an expert. It can lead to unattractive marks and scaring. Also, the damage can be much worse if the full water blast hits any known or unknown loose boards or hardware, splinters, rot, and other.
Let Surfaces Dry
If you plan to paint, seal or stain any surface after it has been power washed, make sure to give it enough time to completely dry. This is particularly important when it comes to wood decks. It can take several dry days before it is totally dry. If you jump the gun, and the deck isn't completely dry (inside and out), moisture will end up trapped inside the wood which can weaken the boards and lead to mold growth.
Hire Professionals
For most homeowners, the easiest and quickest way to power wash your home's surfaces is by hiring professional power washing experts, such as My Window Washing (yes, they do more than wash windows!). Not only does this eliminate the learning curve, it also ensures the use of professional execution with superior results.
About My Window Washing
My Window Washing offers professional and affordable window washing, gutter cleaning and power washing services. This includes washing and sealing concrete patios, driveways, walkways, garage floors and more. Call 1.800.941.2790 to schedule your appointment.