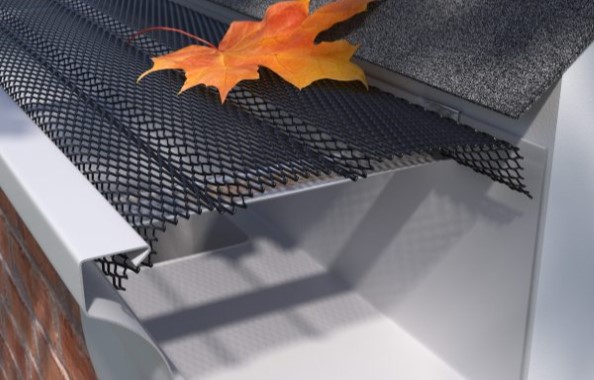 7 Top Reasons to Install Gutter Guards
Gutter guards prevent debris, branches, pine needles, leaves and other debris from accumulating in gutters. They prevent unwanted and damaging gutter clogs and cracks. Gutter guards are especially beneficial for homes in a wooded area or near trees. Following are seven top reasons why savvy homeowners install gutter guards.
Save Time, Effort and Money
Installing gutter guards reduce time and effort spent on cleaning out your gutters. Also, it also significantly reduces the frequency of gutter cleanings. Moreover, if you hire professional gutter cleaners instead of doing the risky task it yourself, you may also save money.
Improve Safety
Cleaning gutters is a time-consuming and hazardous task with risks for persons and home structure. Installing gutter guards is a simple and effective way to reduce potential injuries and damage. That said, gutter guards also need to be cleaned. Experts recommend doing it at least every two years. It is often more efficient and safer to hire gutter professionals to clean your gutter guards.
Stop Blockage and Prevent Damage
Clogged gutters can cause extensive and expensive damage to your home, as well as to the gutters themselves. They can wreck-havoc to your foundation, walls, roof, property and wood timbers. Gutter guards stop clogs from forming tin the first place.
Better Water Flow
Without obstacles and clogs, water flows better through gutters and downspouts. This will help prevent the potentially damaging effects of heavy water or ice mixed with debris.
Avoid Gutter Infestations
Gutter guards stop creatures and insects from breeding and living in your gutters. This includes mosquitoes, wasps, spiders, mice, squirrels, birds, and bats.

Mitigate Premature Corrosion and Rush
Wet debris, leaves and twigs offer fertile conditions for the start and development of gutter rust or corrosion. Consequently, gutter guards will help extend the appearance and life of a home's important gutter system.

Peace of Mind
A big benefit of gutter guards is simple peace of mind. You will not need to clean gutters every spring and fall or be concerned about the potentially clogging effects of the surrounding trees or severe weather. Instead, you can be confident that your gutters are well protected.
My Window Washing offers gutter guards installation services along with professional and affordable window washing, gutter cleaning and power is washing services. Call 1.800.941.2790 to schedule your appointment.