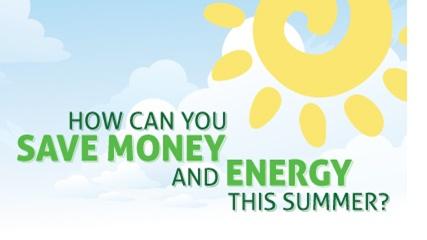 Reverse the direction of ceiling fans. Fans that spin counterclockwise push the air down, keeping the room cool. Conversely fans that spin clockwise distribute warm air. To change directions, turn the fan and wait until blades come to a full stop, find the switch and change the direction.
Clean fans. To ensure maximum benefit, completely clean your fans. This will also help reduce dust particles in the air and may improve air quality.
Inspect and install air-conditioners. Clean your air conditioner and replace the filter. It is also a good time to inspect it to ensure there are no issues.
Beautify your yard. Along with regular lawn care maintenance, tend to flowers, shrubbery and gardens. Remove any junk and debris.
Power wash siding or brick. This will help get rid of any dust, dirt, tree sap, bird droppings, etc., that leave your home looking less than its best.
Conduct a deck inspection. Check for any deck issues such as loose or rotting boards, mold, mildew, warping, etc. Also, pour a little water on your deck. If the water doesn't bead up, then it's time to reseal it.
Power wash your deck. Keeping your deck clean will help you maintain an enjoyable the space, while also extending its life. Moreover, regular deck cleanings help to prevent wood from graying, splitting and cracking.
Clean the bathroom fan vents, dryer vent and exhaust duct. Vents filled with dust and link present a house fire risk. Consequently, it's important to regularly clean fan vents, the dryer vent and exhaust duct.
Do a general walk around inspection. Look for any issues with siding, roof, gutters, caulking around doors and windows, and so on. Also, check for any leaks in facets or hoses. Catching them early often can prevent more costly problems.
Check smoke detectors. To not overlook this important task. Test all home smoke detectors to ensure they work. Address any issues, including replacing batteries if needed. Finally, make sure every room has a smoke detector.
Clean out the gutters and downspouts. Gutters should be cleaned at least twice a year, perhaps more if your home is surrounded by trees. It's also a lot easier to address any potential gutter related issues when the weather is good.
Pressure wash driveway and walkway pressure. Taking time to pressure wash your driveway and walkway is another way to keep your home in tip-top shape and looking great.
Wash windows and screens. Wash your windows inside and out to will help keep your home looking good. Also, clean windows will allow more energizing light into your living spaces, while providing a more enjoyable view.
My Window Washing offers professional and affordable window washing, gutter cleaning and power is washing services. Call 1.800.941.2790 to schedule your appointment