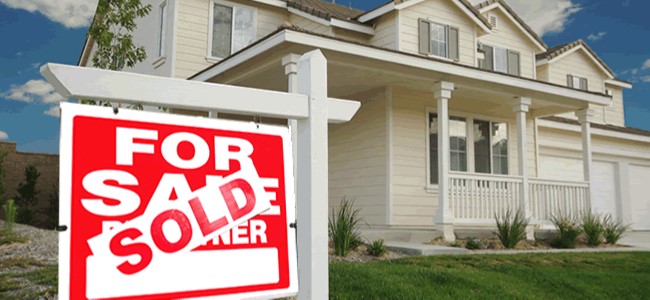 HOW TO PREPARE YOUR HOME TO SELL
When it comes to selling a home most people want to do it quickly and receive top dollar. More than luck, achieving these two objectives requires properly planning your home to sell. Most home buyers are able to be highly selective. This means even the smallest grievances can potentially killing a sell. Therefore, when it comes to selling it's vital to do everything possible to present a pristine, inviting home with maximum appeal. The following thirteen suggestions, which are commonly recommended by real estate experts, will help you prepare your home to sell.
Maximize Curb Appeal
When it comes to home buyers, making a good first impression with curb appeal is important. Make sure the outside of your home's exterior is clean with appealing landscape, freshly mowed lawn, clear walkways, and an inviting front door. Some home selling experts even recommend painting the home's entry front door so it stands out.
Gutters and Pressure Wash
To maximize your home's curb appeal, consider hiring someone to clean out your gutters and pressure wash your home's siding, sidewalks, driveway, and/or deck. Not only will this significantly add to your home's curb appeal, it also conveys a well-kept, managed home.
Wash Windows Inside and Out
Make sure your windows are sparklingly clean from the inside, out. Not only does this contribute to curb appeal and a clean home presentation, it also improve how natural light appears in rooms. Also, you will be confidently prepared to open up blinds and curtains when it's time to show your home.
Declutter
Preparing your home to sell (quickly and for top dollar) requires removal of junk, garbage, bulky furniture and clutter. Many home sellers rent a storage unit for keeping items until they are ready to move or discard.
Deep Clean
From top to bottom, ceiling fans to floors, clean every nook and cranny inside your home. Also, make sure all services shine- floors, counters, fixtures, and so on. Given the importance of a deep cleaning if you do not have time or the desire to deep clean your home, consider hiring a reputable professional cleaning service.
Depersonalized
Ideally, perspective buyers will be able to easily envision living in your home. This ability is improved when a home is depersonalized. Depersonalized means taking down and storing items such as photograph, hobby collections, toys, trophies, fridge magnets, bathroom counter items, and so on.
Fix and Repair
The goal is to present your home in the best possible condition, for maximum buyer interest and sale price. Whenever possible fix problems and repair issues. Some top priority tasks might include repairing a leaky roof, replacing a broken window, paint over scuff marks and so on.
Tidy Up Closets
Home buyers appreciate and want enough storage space which is why it's a big selling point. Neat, well-organized, spacious will show that your home offers enough space. Conversely, if your closets are jammed packed, they will convey the opposite- your closets will seem too small.
Repaint Walls
A simple fresh coat of paint can uplift and brighten a room. When it comes to selling a home it is best to stick with neutral colors (tans and white tones). These colors appeal to more buyers; they also support room focus without being distracted by the wall's color.
Remove Unpleasant Odors
Regularly inspect your home for any unpleasant smells and neutralize the air. If you own cats, hide the litter box and make sure there are no pet smells lingering. Some savvy homeowners will strategically place natural inviting smells in rooms prior to a showing- such as fresh flowers or freshly baked cookies. Tip: Avoid using scented air fresheners which may cause an allergic or unpleasant reaction from guests.
Light, Light, Light
Buyers want to see, really see, the home. Consequently, experts recommend opening up all blinds and curtain, while having all lights turned on. Also, add lamps/lighting to any dim areas. Brightly lit spaces look cheerier, larger and are more inviting.
Stage Your Spaces
Do not assume the prospective buyer is going to know how to use a particular room. Instead, strategically stage rooms according to how they might be used. For example, make sure the office, looks and feels like an office. Add neutral décor, art, plants and future that will bring out the best in your home, while appealing to maximum buyers. Some owners hire professional home stagers.
Take Great Pictures
Most people will see your home via photos before they see it in person. Those photos will either attract or repel interest. Consequently, it's very important to take clear, bright, professional looking photos that presents your home in the very best light.
MY WINDOW WASHING
My Window Washing offers professional and affordable window washing, gutter cleaning and power washing services. Call 1.800.941.2790 to schedule your appointment.