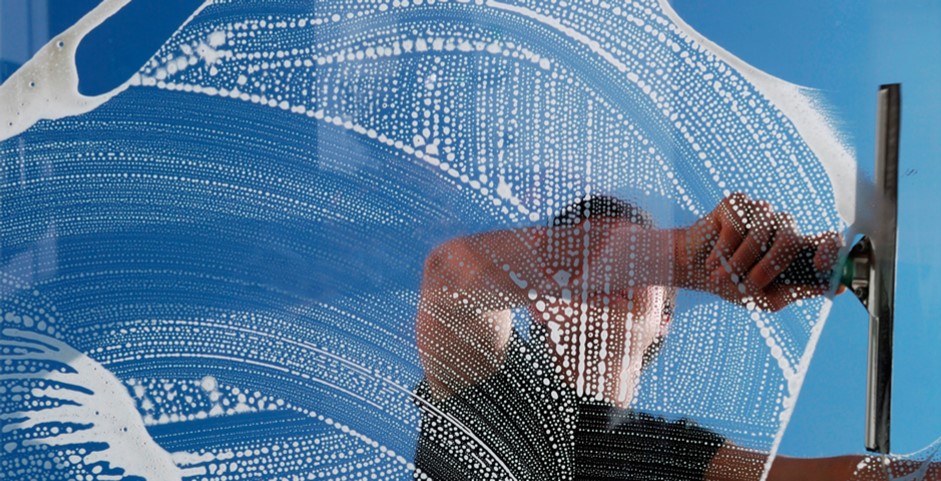 Window Cleaning: Do it Yourself or Hire a Professional?
Maintaining clean and healthy windows is important to protecting your home investment. Also, streak-free panes significantly improve a home's overall appearance, while providing additional benefits. Experts recommend at least bi-annual window cleanings. In this article, we ask: Is it better to wash your own windows or hire a professional window cleaning service?
Do It Yourself
Some homeowners choose to wash their own windows to save some money. However, this is somewhat initially negated if tools, equipment and products need to be purchased. For window washing novices, following is a list of what might be involved.
1. Plan to devote a full day to cleaning your windows and screens (inside and out).
2. Research the best way to clean your particular windows (anticipate a learning curve).
3. Learn how to properly clean windows and screens to ensure optimal results.
4. Make a list of all needed tools, equipment and products. (e.g. washer wand, high quality squeegees (customize as needed), scrubber, scraper, bucket, lint-free rags, ladder, etc)
5. Buy needed tools, equipment and products.
6. Move furniture away from windows and remove screens.
7. Properly wash windows (inspect window functionality, sashes, sills and screens).
8. After washing the window, move furniture back and replace screens.
9. Clean up.
10. Relax and enjoy your clean windows.
Hire a Professional
Hiring a professional window cleaning service provider will save you time and ensure your windows are properly clean. However, it may also cost a bit more than the DIY option. Following are some reasons why homeowners choose to hire a professional cleaning service.
1. Save energy
2. Save time
3. Service provider is equipped with proper tools and products
4. Ensure windows are cleaned correctly
5. Eliminate possible safety concerns (no need to climb ladders!)
6. No need to move furniture or remove window screens (depends on service provider).
7. Detect potential window issues early, perhaps saving you money.
8. Expertise in removing stubborn stains/spots.
9. Provider will do all the cleanup work.
10. Relax and admire your clean windows.
CHICAGOLAND RESIDENTS AND BUSINESS OWNERS
As an award winning professional window washing company, My Window Washing Inc., has served residential and business customers throughout Chicagoland for over 13 years. The company offers excellent service with 100% money back guarantee. Contact us for a free estimate (1-800-947-2790).