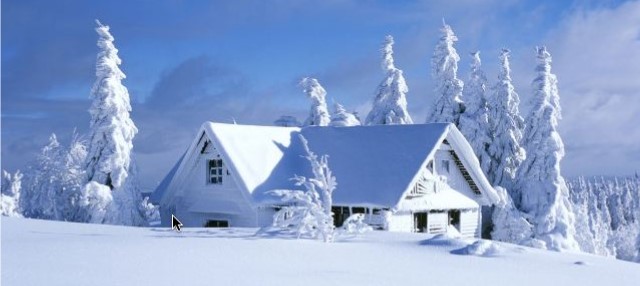 8 Inexpensive Ways to Weatherize Your Home
As chilly days settle over Chicagoland, heating bills tend to rise. However, there are several inexpensive ways to weatherize your home to reduce costs.
Window Insulation Kits
Window insulation kits offer a low-cost way to reduce and eliminate drafty windows. The kits include clear, oversized plastic that fits over a window's interior. A hair dryer or similar heat source is used to shrink the plastic for a secure fit that adheres to the window. This approach also eliminates wrinkles and leads to a less noticeable outcome. Some claim it this window insulation can almost double the R-value of a single-pain window.
Weatherstrip Doors and Windows
Weatherstripping, doors and windows, is an easy and inexpensive way to prevent unwanted drafts, dust and moisture from entering your home. Experts suggest that weatherstripping is necessary if you can stick a finger nail into a gap between the window and window frame. (This Old House: The Essential Guide to Weatherstripping)
Seal Window Gaps and Cracks
According to the U.S. Department of Energy, seemingly small air leaks can reduce a home's energy efficiency levels by 5 to 30 percent a year. Use expanding foam sealants or caulk to seal cracks and gaps around non-moving parts of your home windows.
Cover Water Heater Tank
Simply covering your water tank with a water heater blanket can reduce heat lose by 25%+. This can translate into reducing your water heating costs by 4% or more.
Attic Doors
Many attic doors can, unwittingly, lead to significant energy loss during cold, warm and hot months. The smallest gap in an attic door can lead to significant energy loss all year. There are several ways to insulate your attic door, based on the type.
Switches and Outlets
Surprisingly, nearly 2-5% of air infiltration is caused by outside wall outlets. Homeowners seldomly consider this aspect when winterizing their home. Yet, sealing exterior wall switches and outlets is simple, inexpensive and effective way to eliminate up to 5% of a home's air infiltration.
Door Sweeps
Experts say that a small 1/8 inch gap around a doors allows as much air into a home as a halfway opened small window. An easy solution is to attach door sweeps to exterior doors. A door sweep seals the gaps between the bottom of the door and the threshold. Not only will you save energy costs, it can also offer protection against dust, moisture and insects.
Change Furnace Filters
It's important to clean or replace your home's furnace filters once a month during the heating season because dirty filters restrict airflow and increase energy requirements.