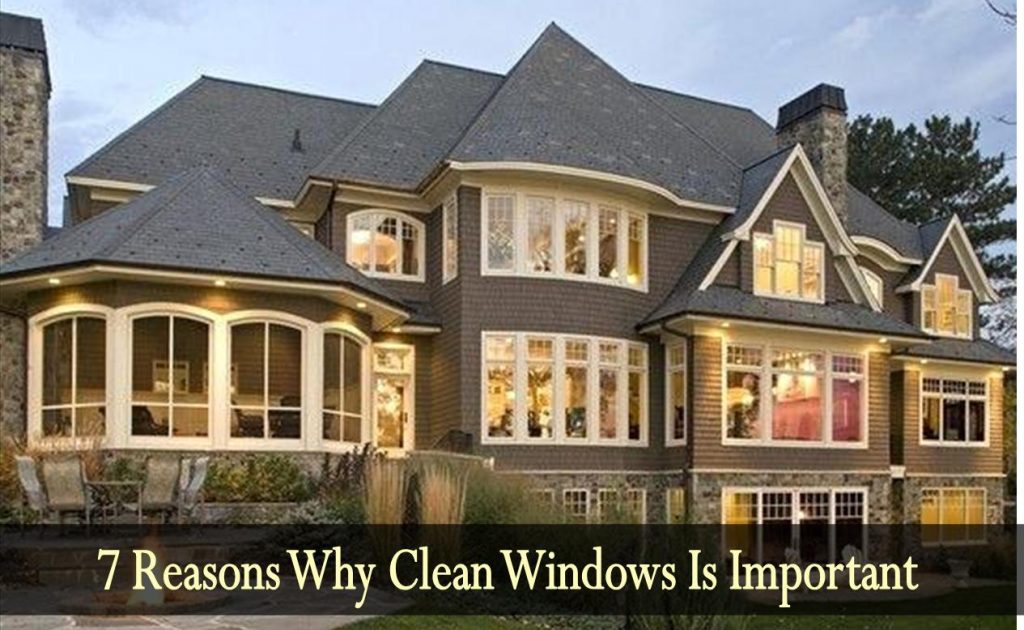 7 Reasons Why Window Cleaning Is Important
Windows play a vital role in any home in terms of beauty, fresh air quality, functionality and energy efficiency. Experts claim windows should be cleaned at least two times per year. Following are six reasons why it's important to keep a home or business's panes crystal clean.
1. Extends the Life of Windows, Panes and Screens.
2. Enhances a Home or Businesses Overall Appearance
3. Improves Energy Efficiency
4. Elevates Comfort Level
5. Better Air Quality
6. Identify Potential Issues
7. Adds Curb Appeal and Increases Perceived Home Value
Why Hire a Professional Window Cleaning Service?
If you dread the idea of cleaning your home's windows (inside and out), there is an easy and affordable solution- hire a professional window cleaning service. An experience provider will deliver professional results. Following are some reasons why many homeowners choose to hire a professional cleaning service.
1. Relax
2. Save time
3. Service provider is equipped with proper tools and products
4. Ensure windows are cleaned correctly
5. Eliminate possible safety concerns (no need to climb ladders!)
6. No need to move furniture or remove window screens (depends on service provider).
7. Detect potential window issues early, perhaps saving you money
8. Expertise in removing stubborn stains/spots
9. Provider will do all the cleanup work
10. Relax and admire your clean windows
CHICAGOLAND RESIDENTS AND BUSINESS OWNERS
As an award winning professional window washing company, My Window Washing Inc., has served residential and business customers throughout Chicagoland for over 15 years. The company offers excellent service with 100% money back guarantee. Contact us for a free estimate (1-800-947-2790).