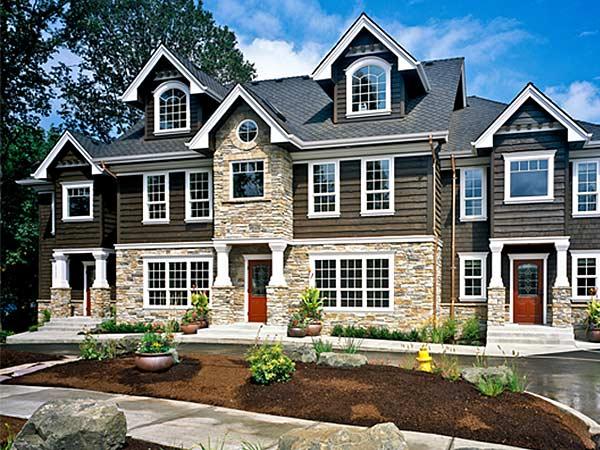 Home Maintenance: Wash Windows, Clean Gutters and Pressure Wash
When it comes to home maintenance, the spring and fall are prefect times to thoroughly clean you windows and gutters, along with pressure washing exterior surfaces. This will help to protect your home's value, appearance and function, while minimizing costly repairs down the road.
Cleaning windows, gutters and pressure washing are time consuming tasks and, for some, it may even be a little overwhelming. Consequently, many home owners save time and resources by hiring companies such as My Window Washing, which offers window cleaning, gutter cleaning and pressure washing services at cost-effective rates.
Wash Windows
Completely cleaning your windows, inside and out, will drastically improve your home's curb appeal, bring more light into the home and enhance the view. Also, through regular cleanings you have an opportunity to catch potential issues and avoid/reduce glass degradation.
About My Window Washing's Window Cleaning Services
Clean Gutters
Savvy home owners clean their gutter system at least twice a year. Gutter systems keep water away from your home. However, overtime leaves and debris often wash into gutter which can cause clogs. Clogged gutters can lead to various issues that if not fixed may lead to costly repairs. Consequently, cleaning out your gutter system at least twice a year will help to ensure everything is functioning correctly.
About My Window Washing's Gutter Cleaning Services
Pressure Wash
Pressure wash is required to properly clean your home's exterior, including driveways, decks, patios, sidewalks, and more. It can bring surface back to their original appearance, extend the life of wood siding and decks, and reduce indoor allergen levels. Power washing also helps to prevent permanent damage caused by letting stains and grime stay on surfaces.
About My Window Washing's Pressure Washing Services
About My Window Washing Inc
Founded in 2003 by two professional window washers, My Window Washing is committed to providing professional and affordable window washing, power washing and gutter cleaning services to residential and business customers throughout Chicagoland.
• Fully Insured and Licensed
• A+ Rating with Better Business Bureau
• Over 13 Years of Experience
• Friendly, Polite and On-Time Professionals
• No Mess Left Behind
• Use Only Environmentally Safe Products
• No Need to Move Furniture or Remove Screens
• No job Too Small
• 100% Money Back Guarantee
Call us today, at 847-715-9493 to schedule your cleaning appointment