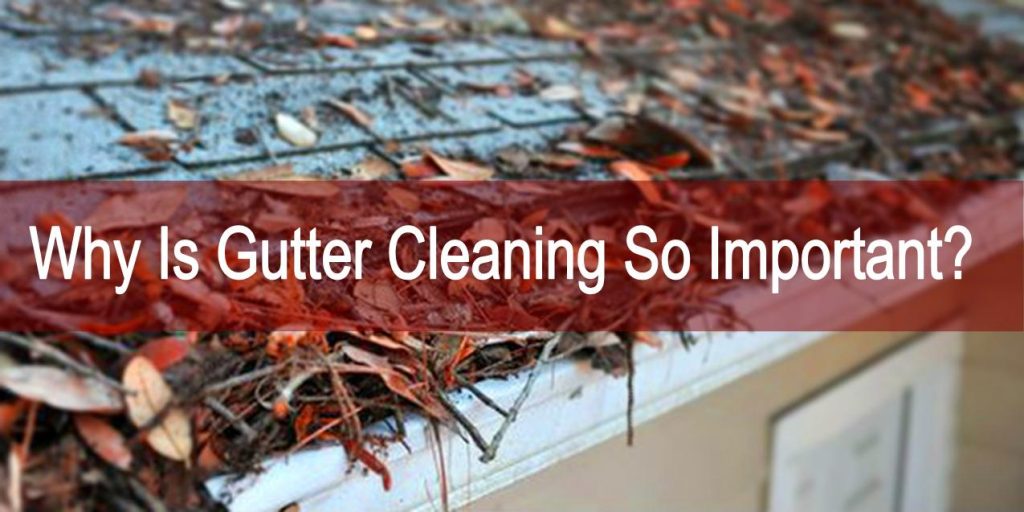 Why Is Gutter Cleaning So Important?
Gutters are integral to the proper function of your home. They control water flow, protect the roof, foundation and walls. However, if they are not properly cared for, your gutters can cause numerous issues. Debris clogged gutters can lead to leaky roofs, water damage, foundation issues, and more. Ignoring your gutters can end up financially draining homeowners. Consequently, taking the time to clean out and maintain your gutters will protect your home and wallet.
How Often?
In general, it's a good idea to clean and check your gutters twice a year: Spring and Fall. However, if your home is surrounded by trees with frequently falling leaves and twigs, you may need to clean your gutters every four months. Along with cleaning out the gutter gunk, it's essential to have a professional clean your home's downspouts as well. Otherwise, it can be difficult for the rain to properly drain, which ultimately can damage your home.
Do it Yourself or Hire a Professional?
Most homeowners can clean gutters themselves, it can be time consuming and dangerous. It will require taking precautions to ensure optimal ladder safety. A professional will remove all debris from gutters and downspouts, while checking for any issues. The cost of gutter cleaning varies depending on height of home, length of gutters, and other factors.
Learn about My Window Washing's professional window washing services and fees).